Americafruit is the news and information service for fresh produce buyers in North America.
Eurofruit is Europe's leading source of fresh produce news and analysis
Asiafruit is the leading international magazine for fresh fruit and vegetable marketing and distribution in Asia.
Fresh Produce Journal is Britain's favourite fresh produce industry magazine since 1895.
Fruitnet Live organises the world's leading fresh produce conference and networking events.
Produce Plus is the leading magazine for fresh produce marketing in Australia and New Zealand.
24 May 2022, The Hague
The leading event for the fresh tomato business returns on 24 May 2022 for a full day of learning and networking. Let's meet in person again!
28 April 2022, Digital
Learn about fresh opportunities for imported fruits, and how online channels provide new and exciting consumer-direct channels to build your products and brands in India.
5-7 April 2022, Berlin
FRUIT LOGISTICA will be back: Under the motto "Meet onsite again" we are already hard at work to prepare ourselves for a vibrant on-site FRUIT LOGISTICA 2022 in Berlin.
17 March 2022, Digital
Global Grape Congress takes place on 17 March, bringing together key players in the fresh table grape category to connect and share their experience and expertise.
8 June 2022, Kent
Some of the leading industry groups in British fresh fruits and vegetables are joining us at the Fresh Produce Journal this summer. It's a unique collaboration to celebrate all that's best in UK fresh produce as we emerge together from the pandemic.
7 July 2022, Digital
The meeting point for international avocado growers and marketers. One event, taking place on 7 July across three different time zones.
12-13 September 2022, Düsseldorf – Digital
It is a hybrid event with lectures on all important current topics of the entire supply chain in the CCD Düsseldorf.
1-4 November 2022, Bangkok
ASIAFRUIT CONGRESS has a new location in Bangkok, with a special reunion get-together on 1 November. Asia's longest-running international conference event for fresh produce decision-makers.
2-4 November 2022, Bangkok
ASIA FRUIT LOGISTICA is the only annual international trade exhibition for fresh fruit and vegetable marketing in Asia.
@tomfruitnet

Tuesday 29th March 2022, 09:53 London
The EU's Commissioner for Agriculture Janusz Wojciechowski has announced the launch of the first-ever EU organic awards, with applications officially open.
Organic operators can apply for eight awards within seven categories, including best organic farmer (female), best organic farmer (male), best organic region, best organic city, best organic bio-district, best organic SME, best organic food retailer and best organic restaurant.
The award ceremony will be held on EU Organic Day on 23 September, organised by the European Commission, IFOAM Organics Europe, the European Economic and Social Committee, the European Committee of the Regions and Copa-Cogeca.
Jan Plagge, IFOAM Organics Europe's President, commented: "These EU Organic Awards are a great way to showcase the innovative potential in the EU organic sector and how the sector contributes to the EU Farm to Fork and Biodiversity strategies' goals. The current crisis shows that the EU should seek to speed up its work towards an agroecological and social model which is more resilient, fairer, healthier, more knowledge-intensive and based on shorter supply chains.
"The war in Ukraine and its devastating consequences show that the agro-industrial model, which is highly dependent on global imports and exports, fossil-fuels, and non-circular inputs, is broken. The EU Farm to Fork Strategy sets the right mid- and long-term objectives to ensure food security in an uncertain and volatile world."
Eduardo Cuoco, IFOAM Organics Europe's Director, said that the awards would "inspire those working to make our food and farming system more sustainable".
"I believe organic's approach to food and farming is a good way to rethink our food production system, to make it more independent from external inputs, less input-intensive and more resilient. These awards can inspire many practitioners to make the switch to organic and be part of the solution to many crises we are facing, including food security, and the biodiversity and climate crises."
Applications are open until 8 June. A jury consisting of one representative from each of the different organisers and one representative each from the European Parliament and European Council is responsible for shortlisting the best candidates.
Enjoyed this free article from Eurofruit Magazine and its team of editors? Don't miss out on even more in-depth analysis, plus all the latest news from the fresh produce business. Subscribe now to Eurofruit Magazine.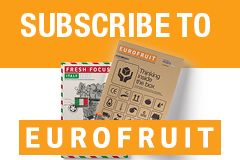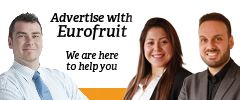 Read: LatestMost read
South African officials mark industry milestone at Port of Durban with one of first shipments of lemons to China under new protocol
© Market Intelligence Ltd – Fruitnet.com 2022
132 Wandsworth Road, London, SW8 2LB, United Kingdom, Registration No. 1142 312
Fruitnet.com would like to place cookies on your computer to help us make this website better. To find out more about the cookies, see our privacy policy.