Industry: Manufacturing
USDA Organic and Non-GMO Project Verified are two of the most sought-after seals in the dietary supplement industry. Gummi World is also cGMP certified.
Phoenix, AZ (PRUnderground) April 25th, 2022
Gummi World, a custom recipe dietary supplement manufacturer, today announced the facility achieved USDA Organic certification.
The announcement comes on the heels of Gummi World receiving cGMP certification in early April. Where Food Comes From Organic issued the Facility Only Organic Certificate following their inspection of Gummi World.
In addition to USDA Organic, Gummi World can now accommodate Non-GMO Project Verified products to meet the needs of partners and their customers. These are two of the most sought-after labels in the dietary supplement industry.
Gummi World Chief Medical Officer Dr. Ayan Monpara had this to say about the company's latest achievement.
"This distinguished certification accompanies our many other compliance markers, further establishing Gummi World as a leader in the nutraceutical manufacturing industry. We continue to provide an increasing number of certifications for our customers to allow them to push into new markets," said Dr. Monpara.
Gummi World will update its Organic System Plan (OSP) as it modifies its practices and expands its Certified Organic dietary supplement product lineup to meet the demand of its partners. As changes to the OSP and product lineup are made, Gummi World will undergo additional inspections to maintain organic certification.
As an industry-leading cGMP manufacturer of vitamin and dietary supplement gummies, soft gels, and capsules, the USDA Organic Certificate is an additional confirmation of commitment to quality for Gummi World.
About Gummi World
Gummi World, parent company Intiva Health, is a custom recipe manufacturer of dietary supplement gummies and capsules. A unique, in-house R&D team involves a panel of healthcare and industry experts who work with clients to develop their product from concept to commercialization. Operating out of a cGMP production facility, Gummi World has the capability to fulfill millions of dollars' worth of custom nutraceutical products every month for clients around the world.
Posted on 4:18 pm
Posted on 3:49 pm
READ MORE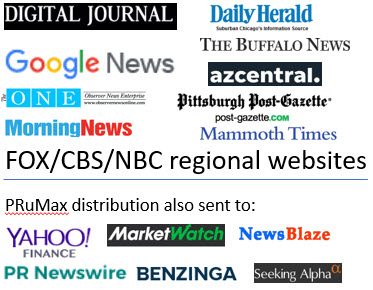 ©2022 PR Underground
Use the Live Connection to Speak with a PR Underground Rep Today!